Removal and Relocation of FIll & Pack Lines
East Midlands to Asia
In 2017 we were contracted by a major Food and Drink manufacturer in the East Midlands area to relocate 2 Filling and Packing Lines, including a shared Secondary Packing Line, to Asia.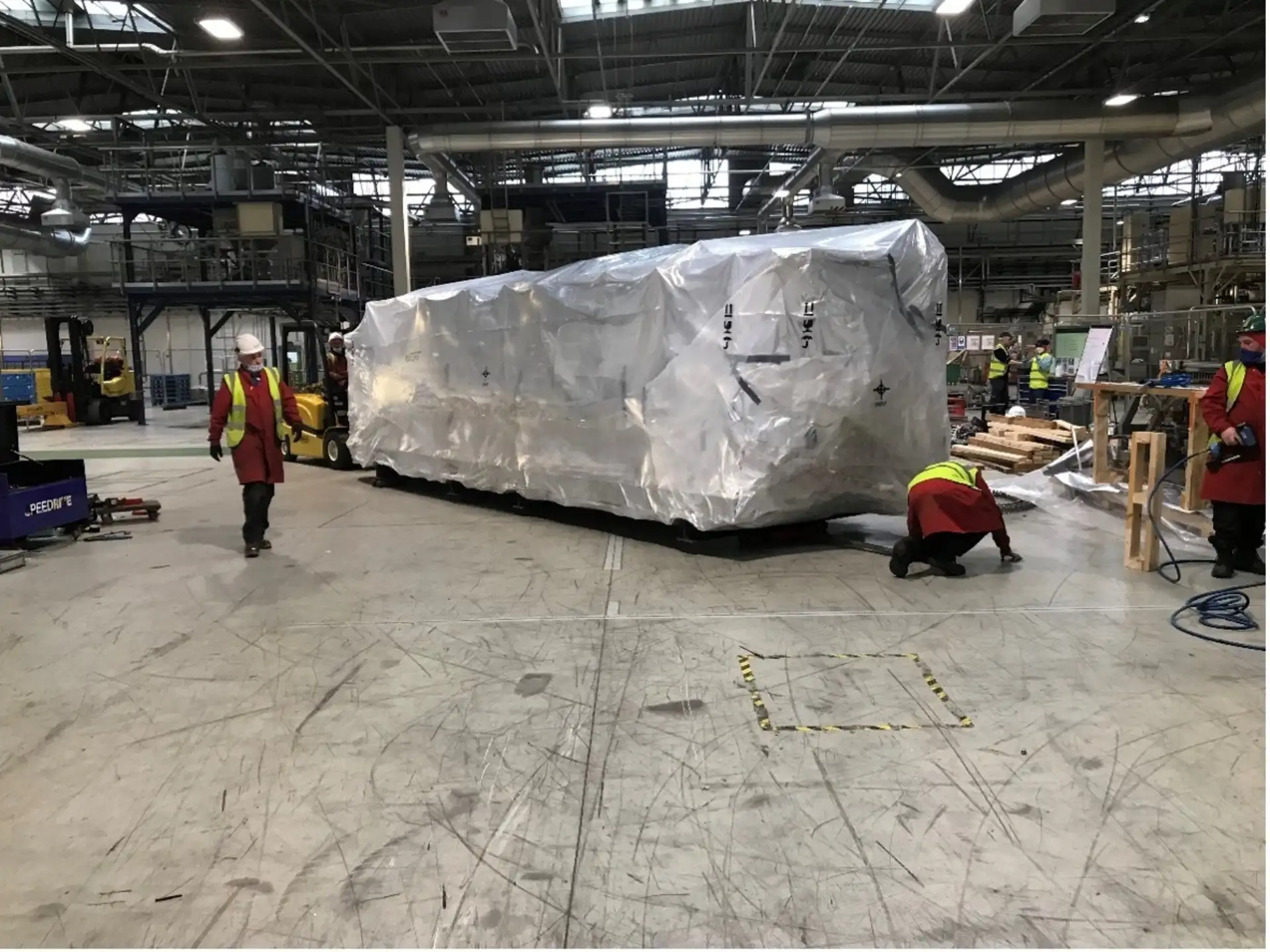 The Project
We worked as Principal Contractor, carrying out the 8 week project to CDM Regulations whilst working in a busy Food processing production environment and adhering to the clients strict hygiene regulations.
The Line was photographed and marked up before electrically and mechanically disconnected. The machinery was further dismantled into suitable sizes to be shipped by sea freight.
The sections were moved to an internal packing area where they were further marked up and comprehensive packing lists compiled to ensure the stringent import regulations of the destination country were complied with.
The machinery and equipment was placed onto timber pallet bases and hermetically sealed in foil bags.
The 2 Filling machines: 11.0m x 2.1m x 2.2m, weighting 14,000kgs each; had to be jacked up and a transport frame fitted. The hermetically sealed foil bag had to be designed to fit/seal the machine on its transport frame.
The machinery was then moved from the production area and loaded and secured into 13 shipping containers, for sea freight to Asia.
We were asked to attend the destination site, for a period of 6 weeks, to supervise the installation of the Lines.
Due to the success of this project, we were contracted in 2022 to undertake a repeat of this project, relocating a further 2 Filling and Packing Lines, and a Secondary Packing Line to the same Factory in Asia.
Project
Gallery