Offload and Installation of Filling & Packing Lines
Midlands, UK to Germany
In 2019 we were contracted by a major Food manufacturer in the northwest Midlands area to receive and offload into storage, 2 Filling and Packing Lines, consisting of export packed machinery in 11 shipping containers from the USA.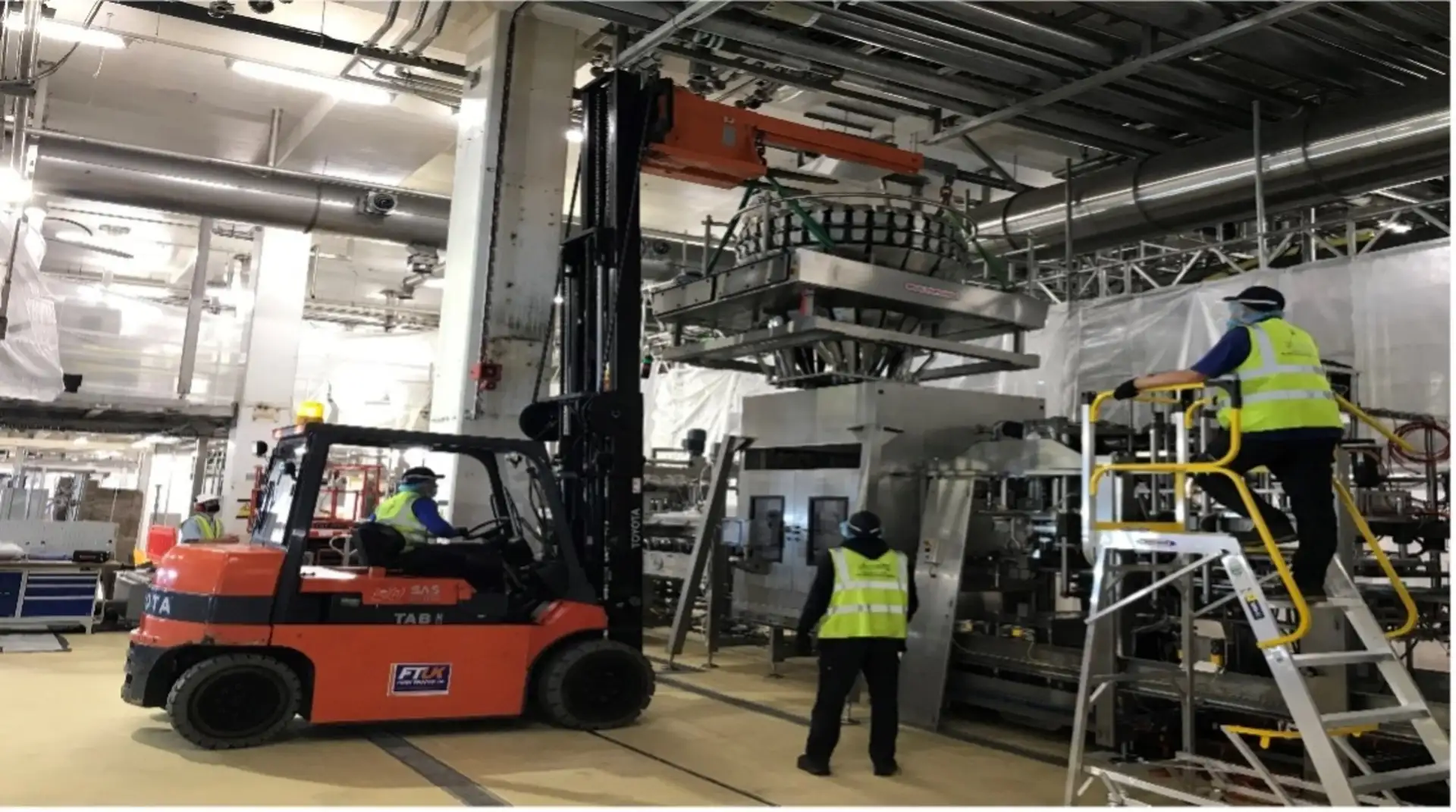 At a later date we were asked to undertake the loading out from storage, and organise the transportation of the machinery to the manufacturer's premises in Germany.
The machinery underwent a major overhaul/refurbishment and was eventually transported back to the UK in 2021.
During this period we were contracted to remove 2 Filling/Packing Lines that the refurbished Lines would replace. This took 4 weeks, working in a busy Food processing environment, adhering to strict hygiene regulations and included an amount of plasma cutting to remove fully welded stainless steel platforms.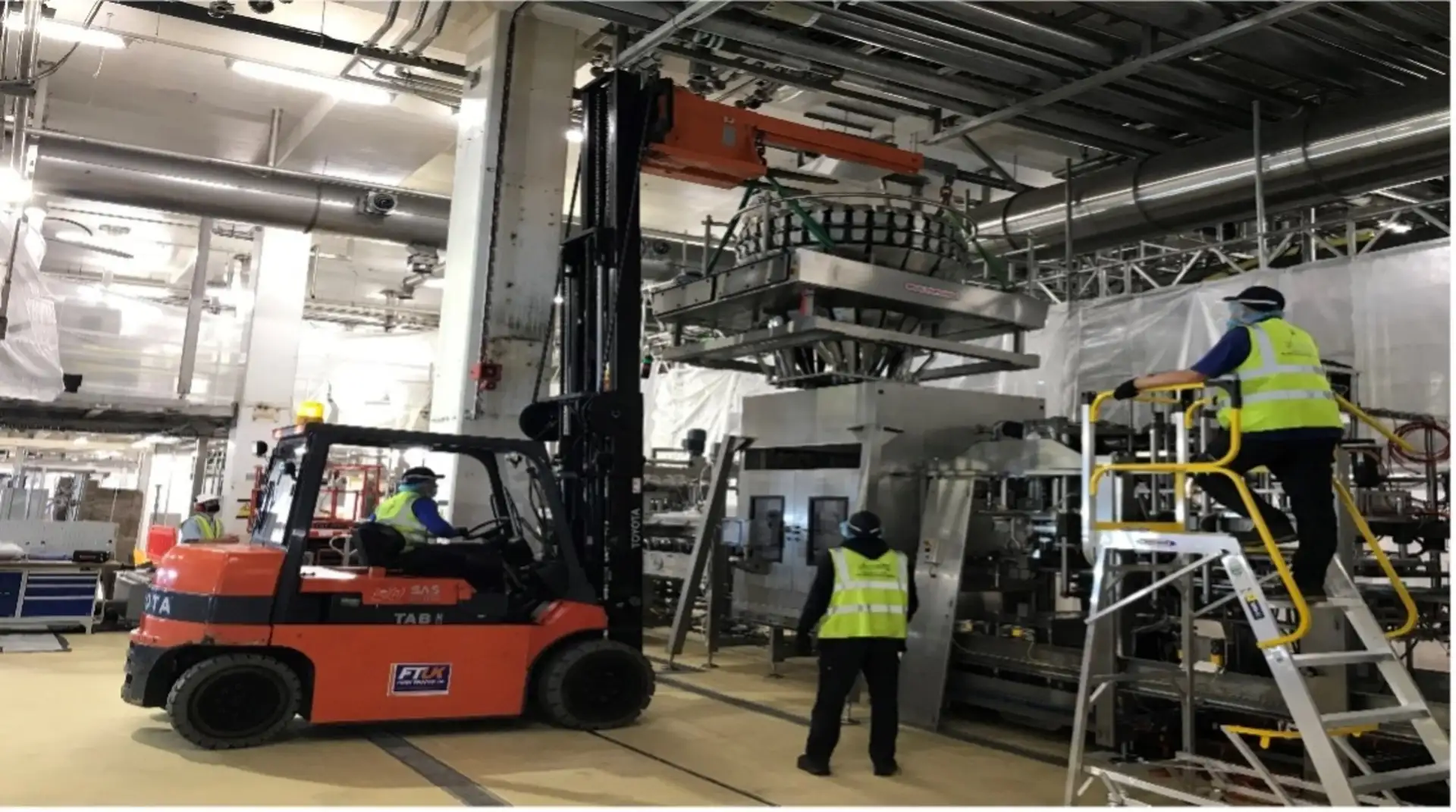 The refurbished machinery was delivered back to the UK, and we were contracted to work with the manufacturers engineers to offload, de-crate, ingress into the factory and assemble the new Line. The largest/heaviest machine, the Filler: 4.5m x 1.5m x 2.5m weighing 9800kgs; along with all heavy/long sections of the Line, had be skated into position through the working Production Hall, between pinch points with working machinery that could not be shut down. Once inside the assembly area electric powered lifting equipment was used to assemble the Line.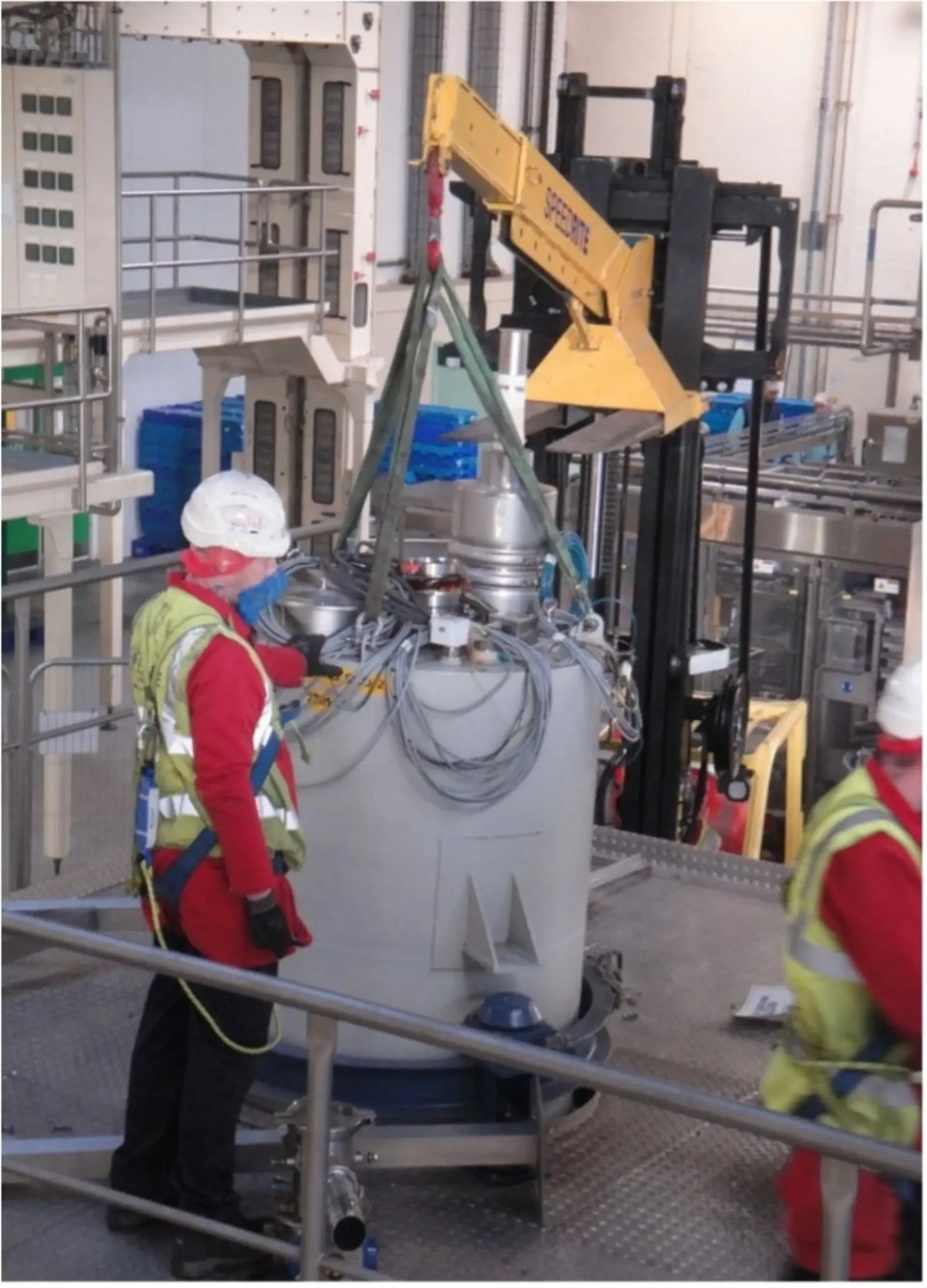 We were again contracted to work with the manufacturers engineers some months later, to offload and install the Second Line. Working in the same environment, we overcame difficult conditions with further restricted access, undertaking complex lifting operations, including using a specially designed scaffold lifting gantry, to assemble sections of the Line in position alongside the First Line.
Project
Gallery